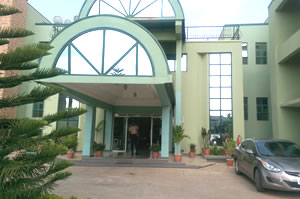 GENERAL BUSINESS ACTIVITY:
Quarter house hotel has been established in 2011 as hospitality industry and hotel in Kaduna North local Government Area of Kaduna State. Our traditional business model is base the accomplishment of caring for the comfort of our customers in hospitality industry.
MANAGEMENT DIRECTORY:
Mr. Sadiq Kuru- Managing Director/Chief Executive Officer
Mr. Nura Hamza – Executive Director
COMPANY STRATEGY:
PURPOSE: To be a leader in hospitality industry providing enhanced services, relationship and profitability.
VISION: To provide quality services that exceeds the expectation of our esteemed customers.
MISSION STATEMENT: To build a long term relationships with our customers and provide exceptional customer services.
CORE VALUE: We believe in "caring for your comfort" our customers, treating our customer with respect and faith.
COMPANY OVERVIEW:
Quarter house hotel is considered as one of the leading hospitality industry aim in caring for the comfort of its customers in Kaduna city and three branches in Kano, Bauchi and Abuja including the head office in Kaduna, Nigeria.
BACKGROUND AND DEVELOPMENT:
The first market opportunities for the organization at the initial stage was base on accommodation and estimated at 5- 10 million which increased to 100- 150 million by 2013.